Additional ISO Certifications We Offer in Cleveland, Ohio (OH)
ISO Pros is a big brand. Most of the reputed organizations, regardless of the domain, know our skills and ask for our assistance. What do we do?
We help companies or organizations in Cleveland, Ohio (OH), and across the country implement ISO standards and apply for certification from a third party certificate issuing body. We train employees, consult wherever necessary, perform audits, and help implement the guidelines set by ISO standards.
If you want some certification for your organization, there can be no time better. You can find the below-mentioned standards and services we can help you with. It's quite probable that you'll find something suitable. If you are unable to find that, do call us, we might have something for you!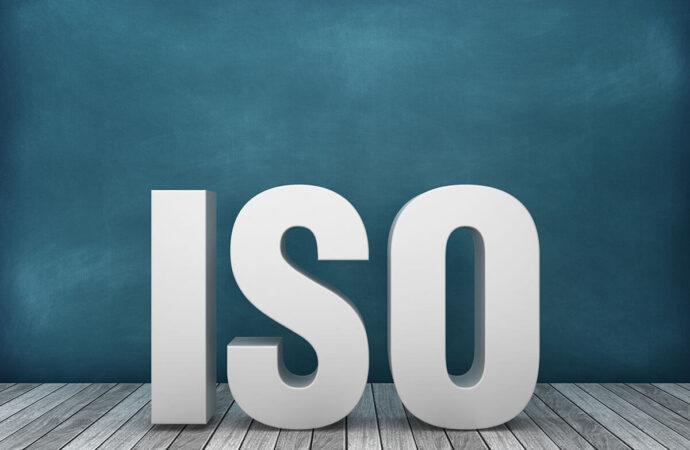 Aerospace AS9100: This standard is required by those companies who deal in the aerospace or defense industry. If you are an aircraft component manufacturer, you'll find this certification pretty useful. Contact us to know more!
Aerospace AS9101: This is a checklist or set of guidelines as listed under the AS9000 series. You have to abide by these guidelines if you need the certification.
Aerospace AS9102: It is to ensure every engineering design and other requirements are documented, verified, and properly understood.
Anti-Bribery ISO 37001: This standard is a rock-solid foundation that prevents any instances of bribery in your organization.
Asset Management ISO 55001:  As the name suggests, this standard helps you manage your assets.
Automotive Core Tools (APQP, AQP, PPAP, FMEA, SPC, A, R): With this, you can pave the way for a quality management system that is more effective.
Automotive IATF 16949: It is a standard that helps you define the requirements of a QMS system in the automotive system. If you want to get deeper insights, call the ISO Pros.
Body Armor BA 9000: It defines some requirements and standards one needs to follow before producing body armors.
Capability Maturity Model Integration (CMMI) Levels 1-5: This is quite a general standard that helps you streamline the business processes for better efficiency and productivity.
Cyber Security Maturity Model Certification (CMMC): This standard focuses on some rules or guidelines that you have to ensure before dealing with sensitive data.
Counterfeits AS6081: This standard ensures that no counterfeit or fake part enters the supply chain.
Energy ISO 50001 and SEP: This is a standard formulated by ISO to make sure the organizations reduce energy usage, energy costs, and, eventually, greenhouse emissions.   
Environmental ISO 14001: This standard focuses on maintaining a better Environment Management System. It's more of a framework rather than just being a set of rules or guidelines.
Ethical Sourcing SQFI: It's a standard that displays how committed you are concerning the society and processes impacting suppliers or your employees.
Facility Management ISO 41001: It's a specific set of guidelines that includes requirements for an FM or facility management system as required by any organization.
Food Safety Modernization Act FDA FSMA: If you belong to the food industry and want to address and eliminate foodborne diseases, this standard is for you.
Food Safety ISO 22000: This becomes necessary if you run a commercial kitchen or a hotel and want to show that your food meets the required standards.
Forestry SFI ATFS (Sustainable Forestry): It's a standard formed by a nonprofit organization that focuses on optimizing the benefits of the forest, including timber. It also focuses on maintaining a healthy forest ecosystem.
Gluten-Free Certification (GFC): Some people are not friendly with gluten. It may trigger some sort of allergic reaction leading to a hassle. It's a standard to ensure that the product is fit to be sold everywhere and is free from gluten.
Info Security ISO/IEC 27001: This standard is related to Information Security. It's a framework or guidelines relating to physical and legal controls included in a company's risk management system.
International Traffic in Arms Regulations, ITAR: The standard is responsible for effectively controlling the sale, production, and supply of military or space-related products and services.
IT Service ISO/IEC 20000-1: It's related to Information technology. This standard ensures that services or products are delivered effectively to the customers.
Laboratory Accreditation ISO 17025: This standard focuses on management and technical requirements in a laboratory. Also, it can only be issued by an accredited body.
Medical Devices ISO 13485: Now, this standard has a QMS to maintain medical devices' quality.
Occupational Health & Safety Management System ISO 45001: It's important for the organizations, the manufacturing process of which might risk the lives of workers.
Packaging ISO 15378: It sets some specific requirements for companies manufacturing packaging material for different products.
Quality ISO 9001: This ISO standard is as common as it is important. It ensures the product quality in an organization irrespective of domain or size.
Responsible Care RC14001: It's for the folks who belong to the chemical world. This standard wants them to ensure safety.
Supply Chain ISO 28000: It's a common standard for all supply chains all over the world. It protects the supply chains from different sorts of risks.
Telecommunications TL 9000: This standard has guidelines that'll help you meet the supply chain requirements across the world for the telecommunication industry.
Audit Management Systems ISO 19011: it has guidance or directions to successfully manage audits.
What Are Some Services You Can Expect?
Here are a number of services that you might want to refer to: –
Outsourced Internal Auditing: ISO Pros offers internal auditing for companies that face a lack of time and proper resources.
Virtual Internal Audits: We also provide audits where we cannot reach physically.
Second Party Audits: We can also audit on your or your customer's behalf.
Supplier Audits: If you want us to audit your supplier's quality, we'll do that for you.
Supplier Evaluation: We'll evaluate your supplier for any flaws or errors
Compliance Audits: If you need someone to check whether your company complies with all the guidelines, contact ISO Pros.
Pre-assessment Audits: Such audits are usually required right before certification. So, if you need it, please get in touch with us.
Documentation Audit/Desk Audit: If you want us to check for your employees' documentation and responsibilities, please contact us.
Now that you have been through all the services and standards we support, it's time to reach out to us. It's highly likely that you'll find at least one service useful for you from the list mentioned above.
Book your services right now!